Bring your ideas to life by the AGILE management with the lowest risk and complete commercial transparency.
Agile (formally launched in 2001) is an iterative project management methodology.The entire project is divided into several tasks (or even subtasks), where eachtask is centered around iterative development based on requirements and solutions evolve through collaboration between self-organizing cross-functional teams. Agile delivers the right product with incremental and frequent delivery of small chunks of functionality, getting frequent customer feedback and course correction as needed. Scrum and Kanban are two of the most widely used Agile methodologies, practiced at ixiono, depending on the project category.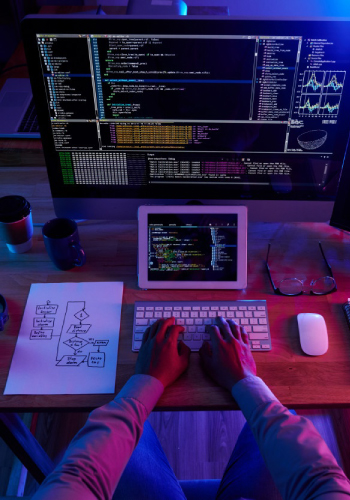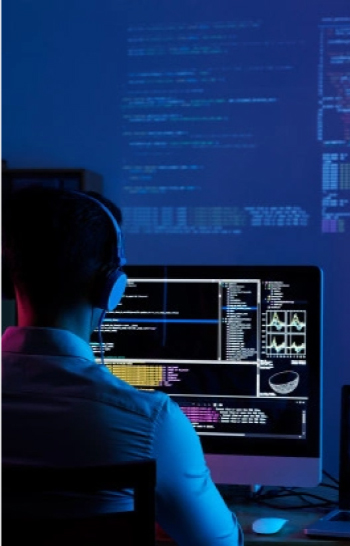 Unlocking agile power – only through practical approach of managing the rapidly changing, evolutionary nature of digital transformation.
The ability to adapt and change rapidly although are critical issues, it's certainly the source of competitive edge in today's cloud-first digital world, but getting there isn't easy. From revamping business processes as needed, focusing on operational efficiency, customer centricity, and intertwined business agility, to drive business value. and create after that new business models -- team at ixiono takes care of your business's whole digital transformation endeavor with great care. Best practices are baked-in, so you can focus on meeting your goals, there is no need to worry about what is falling through the cracks; Our powerful, straightforward, and flexible Agile approach is ready to take you: your methodology, your workflow, your toolchain, your reporting needs.
The flexible Agile practice has also helped the team at ixiono becoming a more agile friendly enterprise, which is now better positioned to help its clients, quickly gaining impressive value and improved customer satisfaction.
Agility is principally about mindset, not practices
Understanding change management
After finalizing an agreement with the client, ixiono starts the initiative that ensures the entire project work gets done with great success with good outcomes – not just talked about. Its traditional methods relied on monthly steering meetings that tended to be high level without generally focusing on execution. After identifying the scope of work with all required changes, our vertical leaders build an outcome-oriented nexus team (a multidisciplinary team) that could help its technical team members to collaborate in a better way for executing the strategy faster and more effectively in the agile approach than traditional implementation methodology.
Building Communication Guidelines
As Uninterrupted communication is a key factor for the Scrum framework, it should be tackled cleverly to avoid any bottleneck during the process. The nexus team formulates a communication strategy with all the essential guidelines for teams, to ensure seamless communication during the work. This particular practice becomes very efficient for the remote teams as it will make team goals transparent.
Agile Solution
Because of flexibility, needed for any complex project, team at ixiono prefers Scrum for its agile framework. Through scrum methodology, the nexus team focuses on a delivery cadence called a sprint and meeting structures that include the following: • Planning — Identification of sprint priorities • Commitment —review of backlog user stories for determining the amount of work which will be done within the sprint's duration • Daily standup meetings — for updates on their development status and strategies) Using events in Scrum, including Sprint Planning Meetings, Sprint Reviews and Sprint Retrospectives, our technical team move their work forward under the careful guidance of nexus team.
Adaptive Development & Customization
It focuses on the principles of continuous adaptation -- adapt to change without fighting against it. In this development phase, we exercise dynamic software development/customization cycle known as Speculate, Collaborate, and Learn, dedicatingfully to constant learning and intense collaboration between developers and customers due to the constant change in the business environment.
Practicing Stand-Ups
The nexus team organizes stand-ups (short meetings) from time to time (every 7-10 days) to held with the team members. These meetings are typically for maximum 15 minutes to keep their duration short. Practicing stand-ups for product or project development are a great way to monitor the progress of work and help in keeping everyone in the loop with the project updates. These meetings assist the team in tracking the dos and don'ts of project development with updating current progress status.
Implementation
Finally, the results of the Agile effort span the business, including creating enhanced guidance for deals with clients and building a more client-centric culture by introducing more responsive tools for capturing client feedback.
Our Values
At ixiono, As we continue to grow, we don't lose sight of what's most important — people. ixiono is a company that was built by family. It's a workplace where coworkers become friends. Every day we care for our Clients. Care is at the heart of our business, and it's this distinct Client experience that makes ixiono exclusive in the industry.
Fixed Price
Best suited for small, medium and large size development projects. We allow every customer to pay a fixed price for all milestone deliverables for the entire project lifecycle.
Time Delivery
An ideal for projects where the requirements are flexible and change frequently. The customer is billed as per the efforts invested by the team per month.
SLA/Milestone Based Model
This model is ideal when you need to hire web developers for an iterative and process-oriented project with defined internal and external milestones.
Build Your Team
A team enables you to get best-class, best-of-breed, and highly professional and skilled web developers just when and where you need them.
Why Choose Us
It is a long established fact that a reader will be distracted by the readable content of a page when looking at its layout.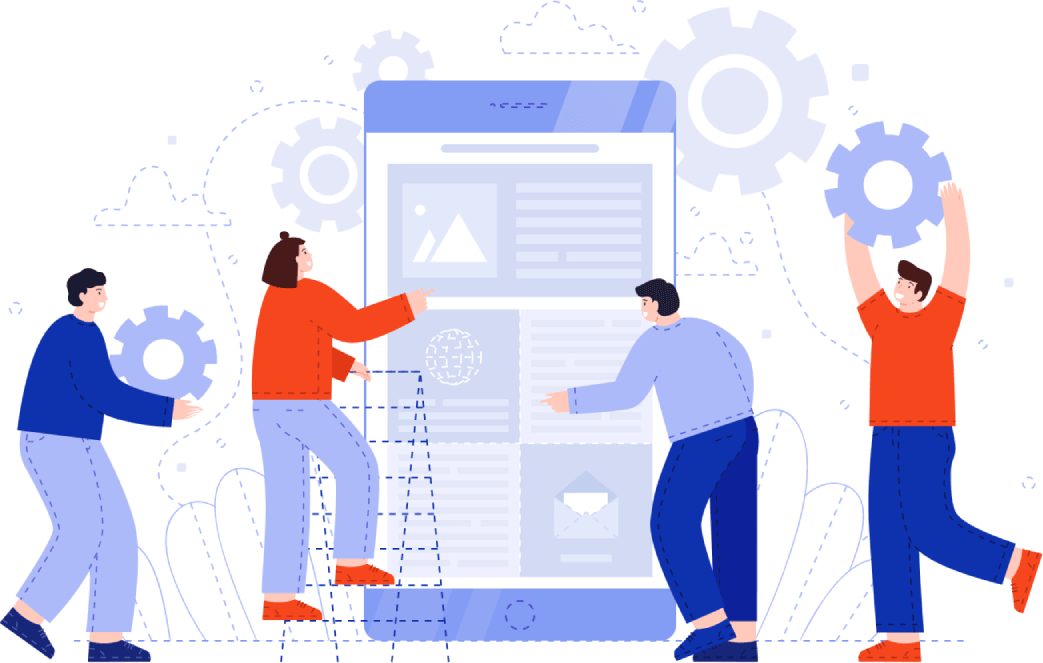 8 YRS OF EXPERIENCE IN IT OUTSOURCING
FLEXIBLE ENGAGEMENT MODELS
TRANSPARENT BILLING PROCESS
TECHNOLOGY
Technologies & tools we use
Blockchain technology stack for efficient enterprise blockchain solutions