Mobile Apps Development
Since their inception, mobile devices & apps are revolutionising the ways of our lives and changing the digital world. Every day, numerous applications are developed to simplify various processes in multifarious industries and this has made mobile-based applications the colossal point of attention for individuals and businesses around the world. From startups to large scale businesses, everyone is dependent on mobile applications for the reinforce of their brand, to increase its visibility, accessibility, as well as for seamless scheduling, among other things.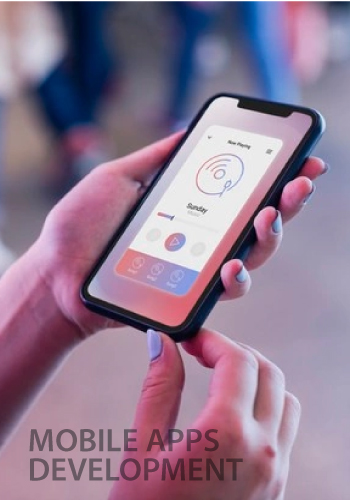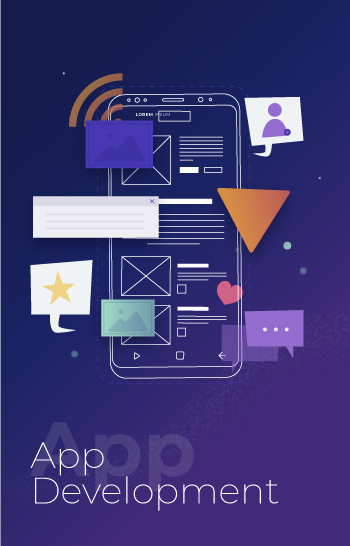 At ixiono we are helping our customers to leverage the mobile technologies in the most ideal way.
Nowadays, enterprise mobility has become critical for almost all organizations that are looking for ways to optimize their business operations and bring more agility and flexibility in the way they work, As the popularity and accessibility of mobile devices have increased, we design an extensive range of mobile enterprise solutions that make your business processes a lot more efficient and help you to accomplish your enterprise goals, We offer full-cycle mobility solutions and services tailored to your specific industry needs and challenges. Our diversity in Android, iOS, Windows, and Cross-platform app development services makes us unique.
The Best Mobile App Development Company
Prime & attractive mobile app development service providers.
Our Technologies
iOS
ixiono offers end-to-end website design, web application development and portal development services for your business.
Android
ixiono built scalable and secure ebusiness and ecommerce solutions for customers across various business verticals.
Cross-Platform
ixiono offers PHP development services that enhance the business demands of our customers across all verticals.
Windows Mobility
ixiono leverage time and cost saving advantages of open source technologies,frameworks and platforms to deliver scalable web applications.
Our Key Offerings
At ixiono, As we continue to grow, we don't lose sight of what's most important — people. ixiono is a company that was built by family. It's a workplace where coworkers become friends. Every day we care for our Clients. Care is at the heart of our business, and it's this distinct Client experience that makes ixiono exclusive in the industry.
Unique Code Stack:
With over a decade of hands-on expertise in app development, we are empowered with the powerful library of code. Our stacked tech makes us perfect choice to build app faster, speed up deployment and lower mobile app deployment costs.
Creating Business value:
Our mobile application development services ensure our solutions bring value to the customers and their business. We work hand-in-hand with your stockholders to develop an app evolves along with your business and users, in order to give your consumers the most dominating way to consume information digitally.
100% Transparent:
Being 100% transparent, we ensure our clients stay in control and fully updated on the project status. We appreciate feedbacks as it is important to the continuous improvement of the mobile solution. Our team uses daily reports, video calls, email updates and onsite visits to address all your ideas and concerns.
Innovate continuously:
Being able to innovate quickly and release more frequently gives you a huge competitive advantage. A full package of our mobile app development services complete with rapid prototyping and agile delivery methodology that emphasize on customer involvement, flexible planning, constant evaluation, and risk management, enable you to actively engage in the project and make smart product decision from day one.
UX/UI Design:
Our mobile app design services are integrated with product strategy and development, and include conception and ideation, wireframes and user flows, UI and UX design and final polish. We have experts on board with the skills required to create a mobile app that stand out at first glance, reflect your brand identity, and provide experiences that get users hooked.
Scalability & Interoperability:
To empower business process and data exchange, we create incorporate scalability and interoperability considerations from the outset, leaving room for the never ceasing technological advancements that can cause to augment value of your app at any point in the future.
Why Choose Us
It is a long established fact that a reader will be distracted by the readable content of a page when looking at its layout.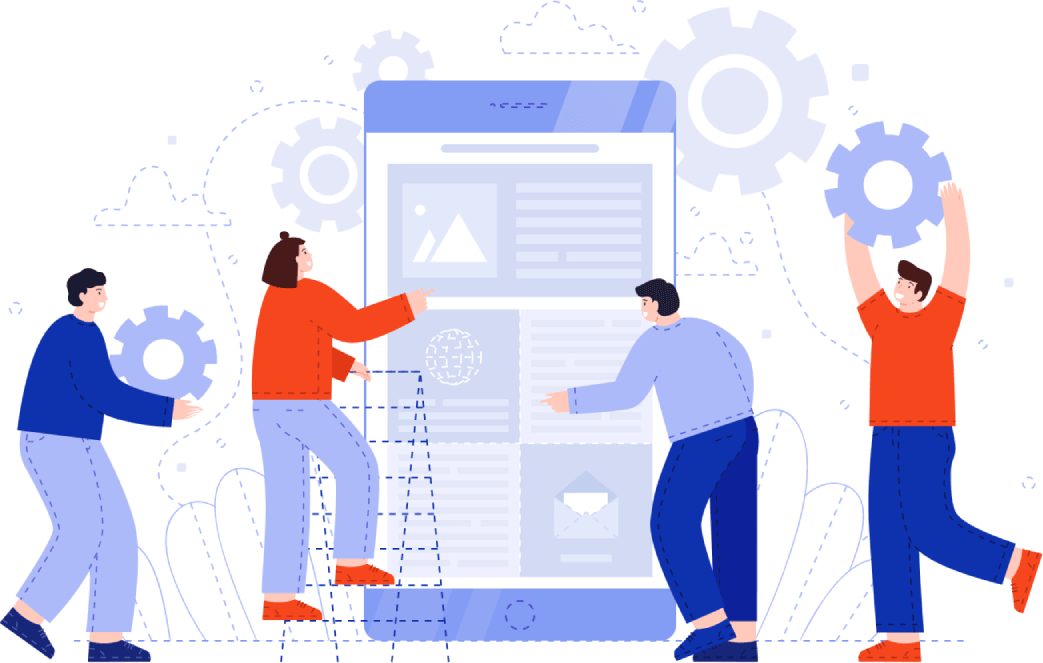 8 YRS OF EXPERIENCE IN IT OUTSOURCING
FLEXIBLE ENGAGEMENT MODELS
TRANSPARENT BILLING PROCESS
TECHNOLOGY
Technologies & tools we use
Blockchain technology stack for efficient enterprise blockchain solutions