Blockchain
Wether through the creation of decentralised applications or support of a private blockchain, our experienced blockchain developers help clients take advantage of the numerous opportunities that the emerging technology has to offer. Our team is dedicated to providing the best blockchain development solutions to existing businesses, startups, new age Industries where Blockchain application can be used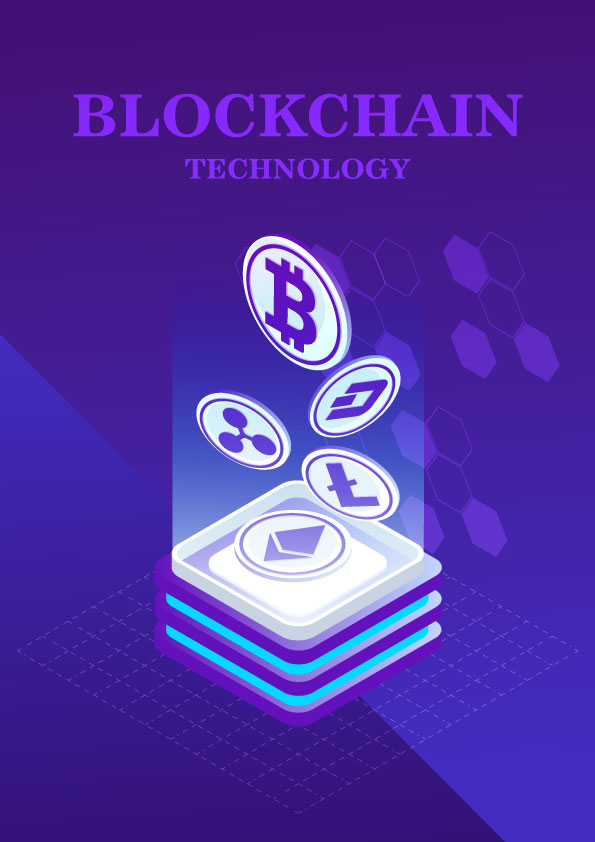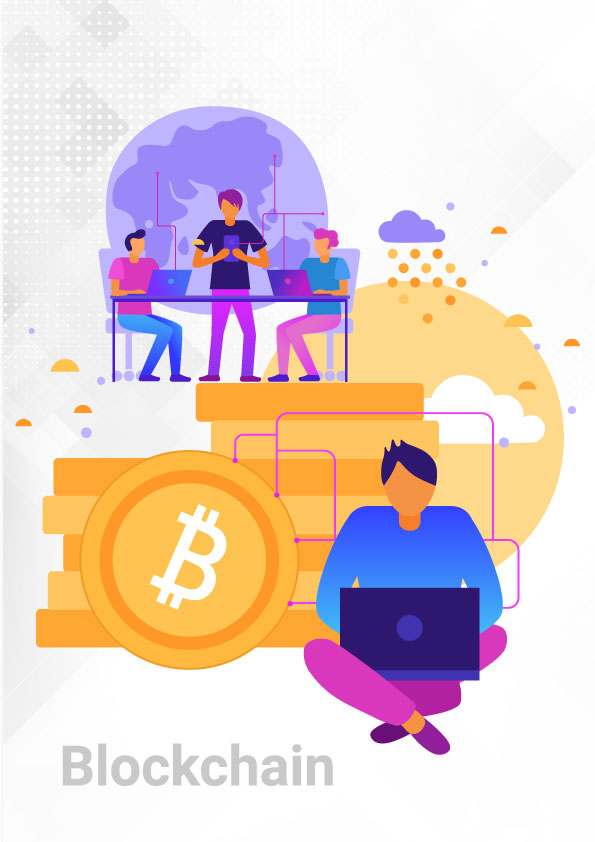 Why Choose Us As One of Your Blockchain Development Service Providers?ixiono is a leading Blockchain Development Company in Singapore with years of excellence in developing decentralized applications based on blockchain technology. We are a prominent name in Blockchain Development and nurture a seasoned team of Blockchain Experts with vast experience & in-depth knowledge in Blockchain App Development and Cryptocurrency Development. Besides, we also create Peer-to-Peer wallets and multi-signature wallets for popular cryptocurrencies like Bitcoin, Litecoin, Ripple, and Ether.
Struggling to find prominent Blockchain Development Service Providers? Your search ends here at ixiono ! Use our end-to-end Blockchain App Development Solutions and give a kick start to your crypto project.Send us your queries. Blockchain, an open-source technology, functions on the conviction of a decentralized network that allows data to be transferred directly without any need of intermediaries. At the core, it forms a growing list of re cords and stores data in a series of blocks that are electronically linked to form an extensive database and encompasses a massive potential to transfigure business operating models in the long run. Similar to a regular transaction ledger in accounts, blockchain renders a platform to record digital transactions for cryptocurrencies such as Ethereum and Bitcoin. The technology has turned out to be immaculate and its highly flexible facet led it to become the global benchmark for cybersecurity. As a matter of fact, Blockchain is the most secure database which stores data (typically any digital record) in a transparent manner.
Blockchain Development Services
At ixiono, As we continue to grow, we don't lose sight of what's most important — people. ixiono is a company that was built by family. It's a workplace where coworkers become friends. Every day we care for our Clients. Care is at the heart of our business, and it's this distinct Client experience that makes ixiono exclusive in the industry.
NFT:
These days NFT in games is a new rage. Artists and Gamers are making good money from these non-fungible tokens. People buy and sell NFT online, which keeps this rage alive and replenished. Our services extend to creating customized NFT's to help you establish yourself in the NFT business platforms.
Minting:
The process of registering your domain on the blockchain is known as minting. Our Team at ixiono will help you confirm your account's ownership by connecting your cryptocurrency wallet and confirming to finish the minting procedure. Once we have done with this procedure, You will register your domain.
Smart Contract:
Smart Contracts are programmed contract that use execution in a distributed environment for enforceability. We offer Smart contracts development, smart contract management platforms and applications, customization to your industry and integration of smart contracts into your business processes.
Hyperledger Development:
Hyperledger is an open source collaborative effort created to advance cross-industry blockchain technologies with the main aim of improving reliability and performance of the blockchain. It is created for the betterment of Blockchain technologies in various industriessuch as finance,banking, IoT, supply chain and technology. We offer different services include Hyperledger Burrow, Hyperledger Fabric, Hyperledger Sawtooth, Hyperledger Indy, and Hyperledger Iroha.
Bitcoin:
The most popular crypto currency in the world, Bitcoin was also the first distributed blockchain. Our team has experience with Bitcoin Core, the underlying reference client for the currency, as well as with the digital currency itself.
Ethereum:
Companies are turning to Ethereum, a blockchain-based platform, for broader applications of trust verification beyond just cryptocurrency including smart contracts that is powered by the programming language Solidity.
Proof Of Concept
Our consultants shows research-backed app ideas and avenues that can help leverage your business objectives and multiply your revenue. Then we help verify your idea and illustrate its effectiveness within your organization by rapidly building a capable proof of concept.
Initial Coin Offerings:
OWe ideate the ideal ICO for your business. We are partner with financial organizations and other well-established businesses to create digital tokens, as well as to launch, maintain, and support ICO platforms and cryptocurrency exchanges of any complexity. Our team will launch your ICO and manage your crowdsale. In short, we make sure your ICO gets the best possible launch pad in the saturated blockchain market.
Wallets:
Crypto wallets make your private keys secure and convenient by storing them. They also enable the sending, receiving, and spending of cryptocurrencies like Bitcoin and Ethereum. Our Team will help you manage all your digital assets in one secure place and help you control private keys.
Staking:
Staking is a method of getting incentives for storing specific coins. Proof of Stake is a "consensus technique" used by cryptocurrencies that support staking. Our Team will advise you in creating a proper staking strategy.
DeFi:
Decentralized finance, abbreviated as DeFi, is a generic word for peer-to-peer financial services using public blockchains, most notably Ethereum. Our Team will help you in achieving the benefits of the Defi network.
DApps:
A decentralized application (DApps) is an application created on a decentralized network that includes a smart contract with a frontend user interface. Our consultants will help you design your required DApps and advise you on the DApps system.
APIs:
An application programming interface (API) can be defined as a collection of tools, definitions, and protocols that allow application software and services to be integrated. Our Team will help you in establishing application programming interfaces.
Metaverse:
METAVERSE, a mixture of the prefix "meta" (implying transcending) and the term "universe," represents a fictitious synthetic environment linked to the physical world. Metaverse can be easily described as a network of three-dimensional digital environments centred by social interaction, or Metaverse is a shared virtual universe that matches our perception of the physical world. Our consultants will help you in designing your Metaverse.
Why Choose Us
It is a long established fact that a reader will be distracted by the readable content of a page when looking at its layout.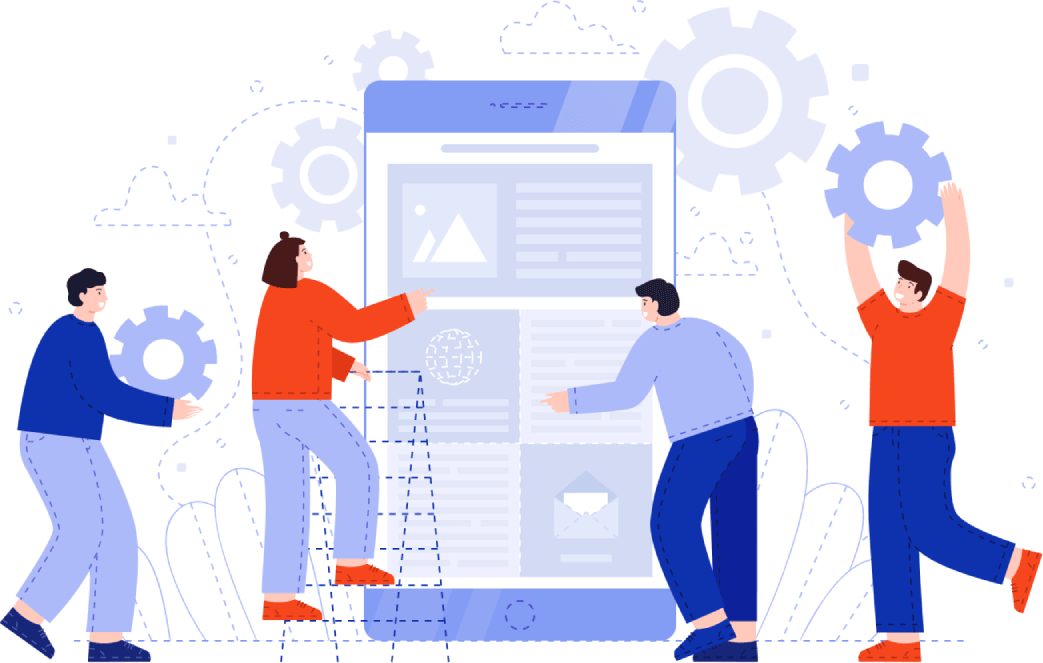 8 YRS OF EXPERIENCE IN IT OUTSOURCING
FLEXIBLE ENGAGEMENT MODELS
TRANSPARENT BILLING PROCESS
TECHNOLOGY
Technologies & tools we use
Blockchain technology stack for efficient enterprise blockchain solutions